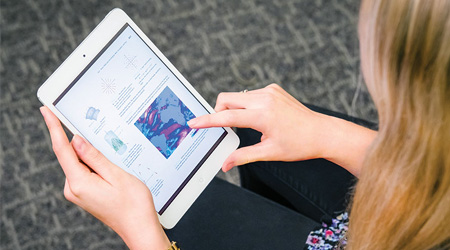 Bringing Course Content into the 21st Century
Fact: The cost of printed textbooks has risen over 800% since 1978 due to many economic factors and trends. Campus stores have sought to offset these increases through development of used buyback and rental programs, price matching, and creative sourcing, but the fact remains that the cost of printed course materials continue to escalate.
Power In Numbers
The Inclusive Access Program at UC Davis is a course materials delivery system which provides access to the latest online educational technologies for materials chosen by our faculty, at prices far below the cost of traditional printed books, breaking the cycle of spiraling student costs.
By providing a single access source, Inclusive Access turns each class roster into a buying group, with the purchasing power to demand better pricing in exchange for enrollment volume.
The Process is Simple: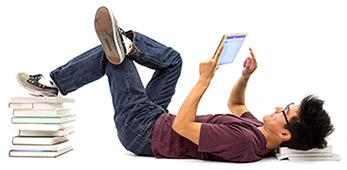 How We are Helping to Change Things
The Inclusive Access pilot began in Fall 2014, with over 3,000 students in 10 large courses on the UC Davis campus.
To date, over 200 courses have participated, saving our students approximately $3.4 million compared to the price of printed textbooks.
Looking For More Information
---